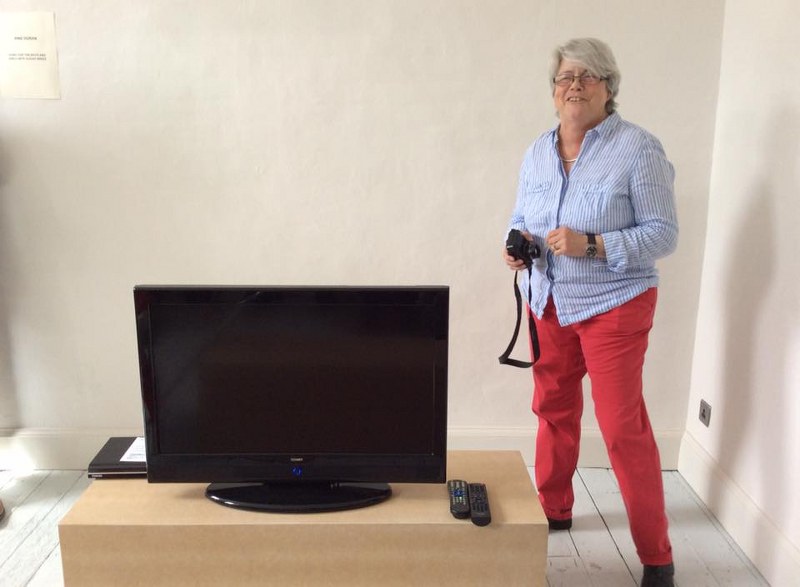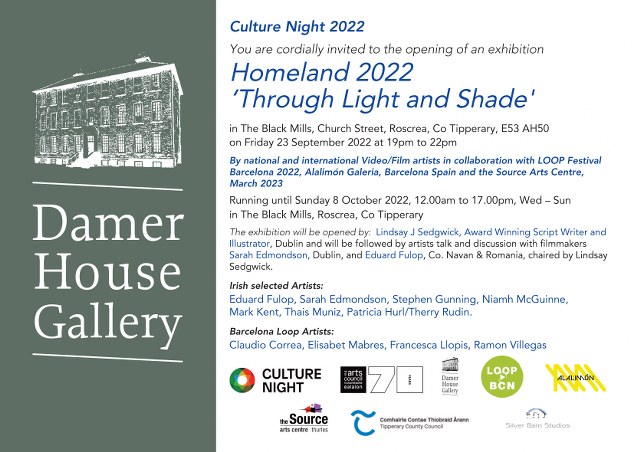 Homeland 2022 launches on Culture Night in the Black Mills, Roscrea
Homeland 2022 was launched in the Black Mills, Roscrea on Culture Night. Going into its ninth year, the theme this year is 'Through Light and Shade' and the event was officially launched by the award-winning script writer and illustrator Lindsay J Sedgwick. 
Lyndsey also chaired a discussion with participating artists Sarah Edmondson and Niamh McGuinne. Local singer and songwriter Jack Keeshan played at the opening. Now a national benchmark event, Homeland is devoted exclusively to video art and provides a platform for the creation and diffusion of the genre in Ireland.
The exhibition provides an opportunity for established and emerging artists to show their work in Ireland before going to Barcelona for the LOOP festival of video.
The exhibition will run in the Black Mills until the 8th. October 2022, Wednesday to Sunday.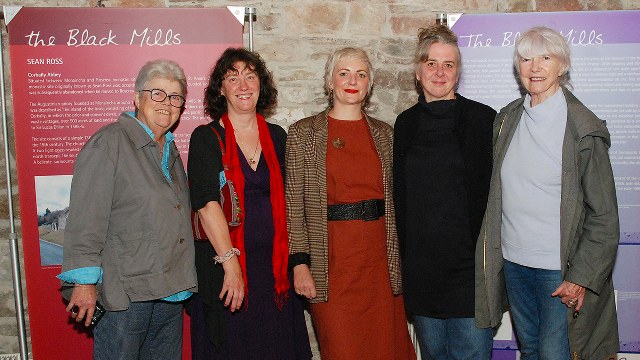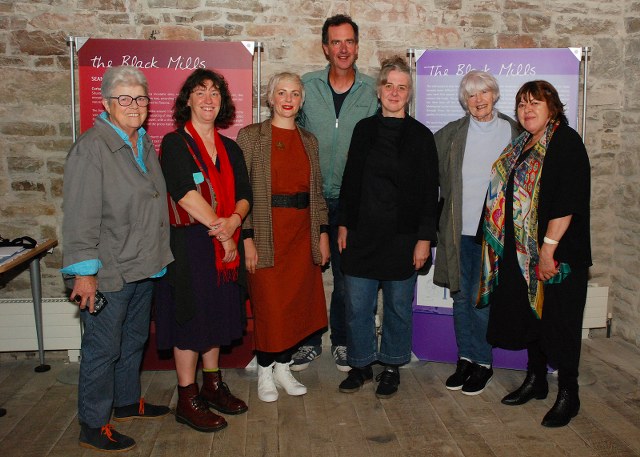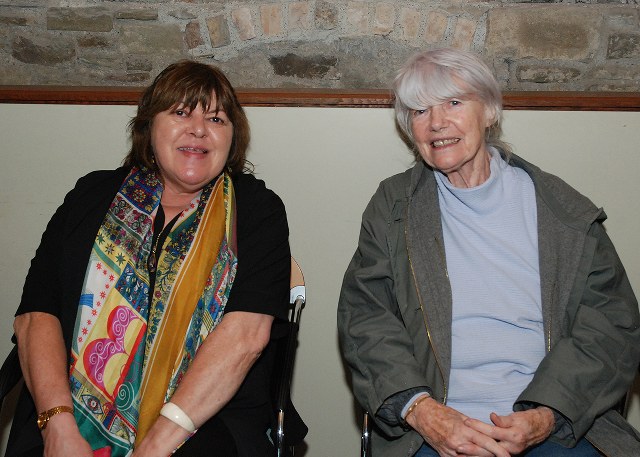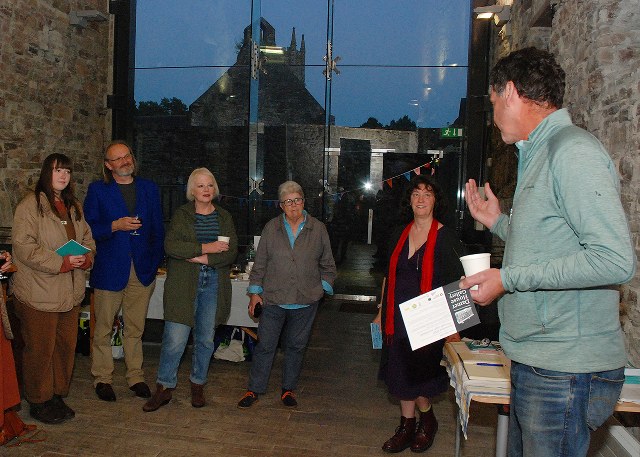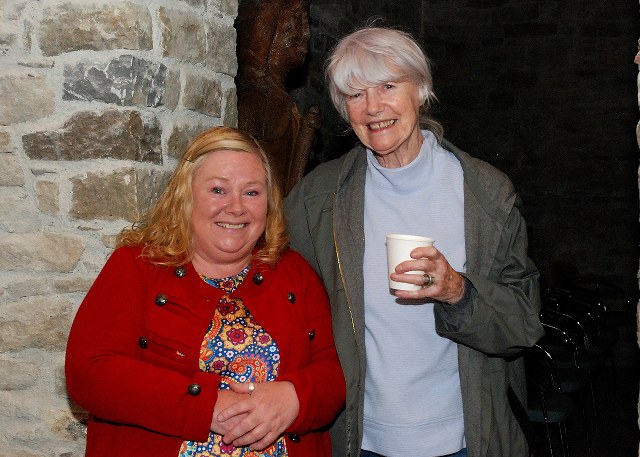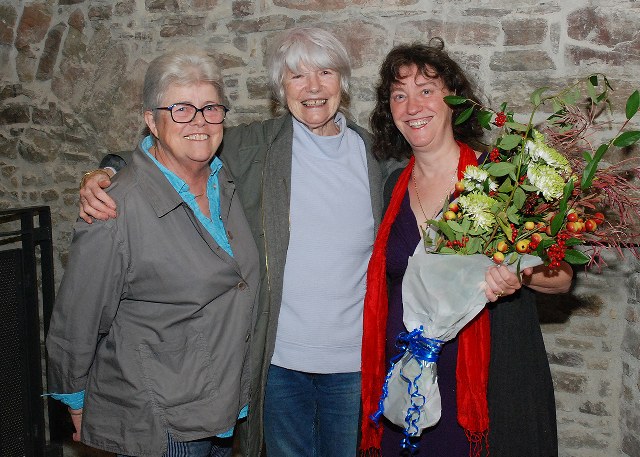 Photos PJ Wright
---
Homeland Projection in collaboration with Damer House Gallery is organizing the ninth year running project 'Homeland 2022' Video/Film – Loop
'Through Light and Shade'
We are delighted to invite you to participate to showcase contemporary video art. Our focus is to show a selection of National and International film and video artworks for the duration of 2 weeks in Damer House Gallery, September 2022, Culture Night and in November at the Loop Festival Barcelona 2022 
For this year edition 2022 we are selecting six to seven works by visual artists.
We are planning to go next to Barcelona Loop Festival and to showcase in Dublin, we will confirm later the venue.
Last day for receiving your work is by Friday, 08th of July 2022 @ 5pm sharp. Artworks must be high standard, format of your choice, best for you, no longer then 9 minutes.
You may send Memory-Stick or by We Transfer.
Postal Address:
Silverbarn Studios
Ballybritt, Roscrea
Co. Tipperary / E53XW71
Ireland  
We hope to hear from you soon of your interest by 17/06/2022 to participate before the last day of submission and thank you in advance for your commitment to Homeland projection/ Damer House Gallery
This year selectors are curators, Àngels Garcia, Natalia Foguet, independent curator Isabel and Rebecca of the Galeria Alalimon, with artist and award-winning screen writer Lindsay J Sedgwick and artist/filmmaker Therry Rudin, project manager. Pre-Selectors Kate Walsh art historian/Member of Board DHG, artist Patricia Hurl and Advisory Board Director Jennie Doherty and Therry Rudin
Tel 00353 87 2065111,
Facebook; Damer House Gallery / www.damerhousegallery.com
Email address; This email address is being protected from spambots. You need JavaScript enabled to view it.
We don't take Submission fees. No entered material can be returned and will not be made available beyond any other use, then for Homeland Project. Only selected film material is archived with permission of the selected Homeland filmmaker. The submission  is not transferable under any circumstances. The decisions of the  selecting curators are final.